It made sense from the beginning…
The Bakers have always been a team. Susie and her two children, Todd and Shanda, have lived in Fort Bend County since 1978. Susie began her real estate career in 1979, joined in 1990 by Todd and Shanda to create the Baker Real Estate Team. As residents of master-planned communities, the Bakers understand and appreciate the lifestyle enjoyed by those living in such areas. They know that you are buying or selling not just a home, but a reflection of your lifestyle.
The Bakers believe the key to long term success is building relationships based on trust and integrity. After meeting and talking with the Bakers, you'll understand why their clients and customers, when describing working with them, use words such as comfortable, patient, understanding, and knowledgeable.
The combination of their individual talents and expertise consistently results in successful transactions for both their customers and clients. But, The Baker Team does not end with Susie, Todd, and Shanda. Their clients and customers benefit from a network of specialists, from title insurance experts to mortgage loan experts.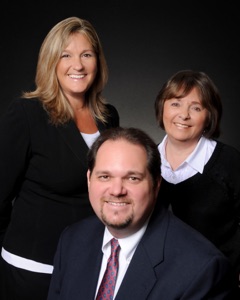 "We began working as a team in 1990. We were on to something. Over two decades later, that team concept has spread throughout the industry. As pioneers of the team concept, we've been able to hone our individual skills and talents to great success.
Our clients' satisfaction is our number one priority! We want our clients to be completely satisfied with their real estate transactions. The sales price, the timing of the sale, communication during the process — all of these factors, and many more, have a great impact on their satisfaction. And we're confident that when working with us, the level of service that we provide will produce a completely satisfied client!" — The Baker Team